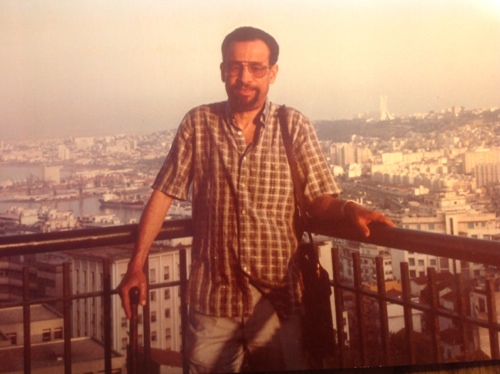 ---
Mahfoud Bennoune
1936 - 2004
This website pays tribute to the life and work of Mahfoud Bennoune, PhD. He was an Algerian anthropologist, professor, scholar, activist and humanist.
---
Le 9 avril 2021 Mahfoud Bennoune aurait eu 85 ans. Aujourd'hui, et comme toujours, nous pensons à lui. Nous célébrons sa vie, son oeuvre et sa mémoire, et nous demeurons engagés pour le monde juste pour lequel il a combattu. Veuillez marquer cette date avec nous en lisant une de ses œuvres sur ce site, ou en laissant un message sur la page souvenirs ("Remembrances" en anglais).
April 9, 2021 would have been Mahfoud Bennoune's 85th birthday. We remember him today and always. We celebrate his life and work, and in his memory, we re-commit ourselves to the just world he struggled for. Please mark this date with us by reading one of his works on this site, or leaving a message on the remembrances page.
---